/
ARCHITECTS OF MEMORY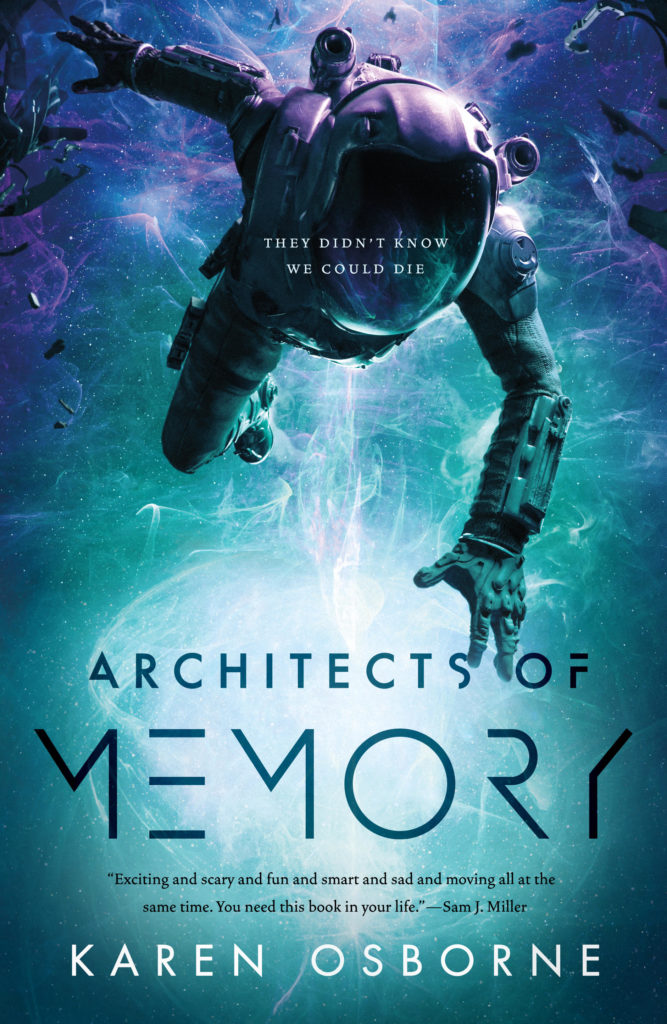 Millions died after the first contact. An alien weapon holds the key to redemption―or annihilation. Experience Karen Osborne's unforgettable science fiction debut, Architects of Memory.

Terminally ill salvage pilot Ash Jackson lost everything in the war with the alien Vai, but she'll be damned if she loses her future. Her plan: to buy, beg, or lie her way out of corporate indenture and find a cure.
When her crew salvages a genocidal weapon from a ravaged starship above a dead colony, Ash uncovers a conspiracy of corporate intrigue and betrayal that threatens to turn her into a living weapon.
PURCHASE LINKS: Amazon | Indiebound | Bookshop | Powell's | Barnes & Noble
ENGINES OF OBLIVION
Karen Osborne continues her science fiction action and adventure series the Memory War with Engines of Oblivion, the sequel to Architects of Memory—the corporations running the galaxy are about to learn not everyone can be bought.

Natalie Chan gained her corporate citizenship, but barely survived the battle for Tribulation.
Now corporate has big plans for Natalie. Horrible plans.
Locked away in Natalie's missing memory is salvation for the last of an alien civilization and the humans they tried to exterminate. The corporation wants total control of both—or their deletion.
PURCHASE LINKS: Amazon | Indiebound | Powell's | Barnes & Noble